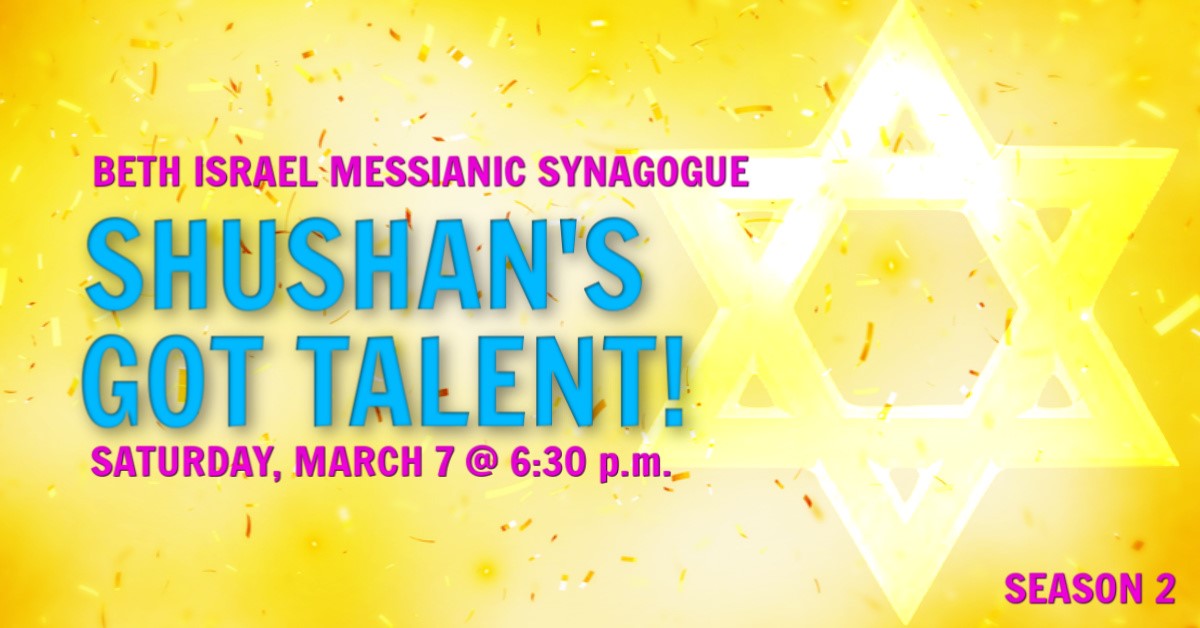 Back by popular demand, it's "Shushan's Got Talent!" season TWO!
Mark your calendars for Saturday, March 7th at 6:30 p.m. right here at Beth Israel for this special event.
We will be featuring amazing performances by many of our Beth Israel mishpocha and will enjoy a special holiday oneg afterward. For the evening's performances, we're on the hunt for the best talent and most entertaining acts to feature in this special variety show! If you have a special performance to share, please fill out a sign-up form in the BIMS welcome desk and either give it to Brian Roes or place it in the offering box outside the bookstore.
The deadline to submit your entry is Saturday, February 22 so don't delay!
Brian's contact information is on the forms. Please contact him if you have any questions!
Link to download Purim Performance Application   https://kvisit.com/PA/i6UB/wO8t2n4,1,yzLr5BALEjVqnJKxy5YsNvlmVSb_LwoxqbYK8J8Y_Ys
You can bring Hamentaschen to share. There will also be refreshments. To help us prepare for the party, we're asking for RSVP donations of any amount. If you plan to come, please RSVP so that we know how many people to expect.
You can RSVP at the Welcome Desk or through the online form below.
Fill out your name, email, and how many people will be in your group and submit your RSVP, then follow one of the links below to make a donation.
After submitting your RSVP, please click the button below to make a donation of any amount for the Purim Party.
Donate Via GivingFire
Make a one-time donation or
create a GivingFire
account to donate. Choose the "Purim Party RSVP" fund.
Donate Via Paypal
Login with your Paypal account or choose "Donate with a card" if you don't have an account.