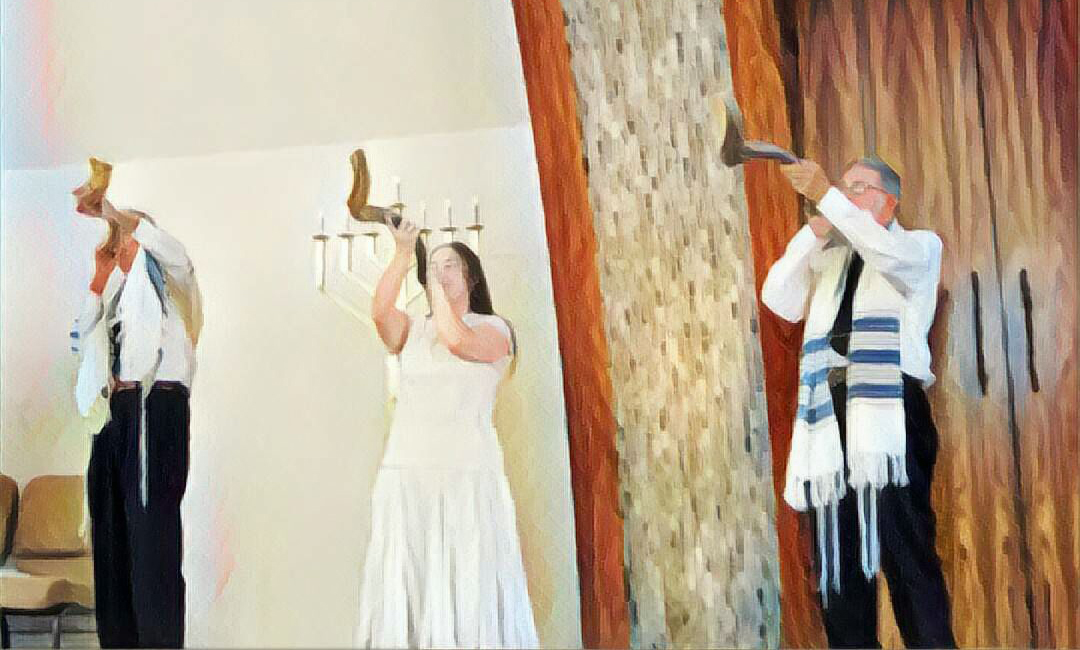 Rosh Hashanah
Join us at Beth Israel to welcome the New Year and celebrate the Feast of Trumpets. Let the sound of the shofars proclaim liberty and new beginnings for you this coming year.
Erev Rosh Hashanah | Monday, September 6 at 7:30pm
Yom Rosh Hashanah | Tuesday, September 7 at 10:30am
Tashlich | Tuesday, September 7 Immediately following Service, at our lake. Celebrate the New Year in commemoration of Micah 7:19, by casting off ("tashlich") your sins of the passing year. Join us at our lake to cast your leavened bread (a symbol of our sins) upon the waters.
Yom Kippur
Join us for the Kol Nidre service as we listen to the melody of "Kol Nidre" (All Vows) and begin this solemn and wonder-filled day of fasting, repentance and forgiveness leading into Yom Kippur in the morning, followed by Yizkor (Memorial) service. That evening we will gather again for Neelah (Closing) service to end the fast.
Kol Nidre | Wednesday, September 15 at 7:30pm
Yom Kippur |Thursday, September 16 at 10:30am
Yizkor (Memorial) | Thursday, September 16 at 1pm
Neelah (Closing) | Thursday, September 16 at 6:30pm