High Holy Days 5780/2019
Celebrate the High Holy Days with us at Beth Israel Messianic Synagogue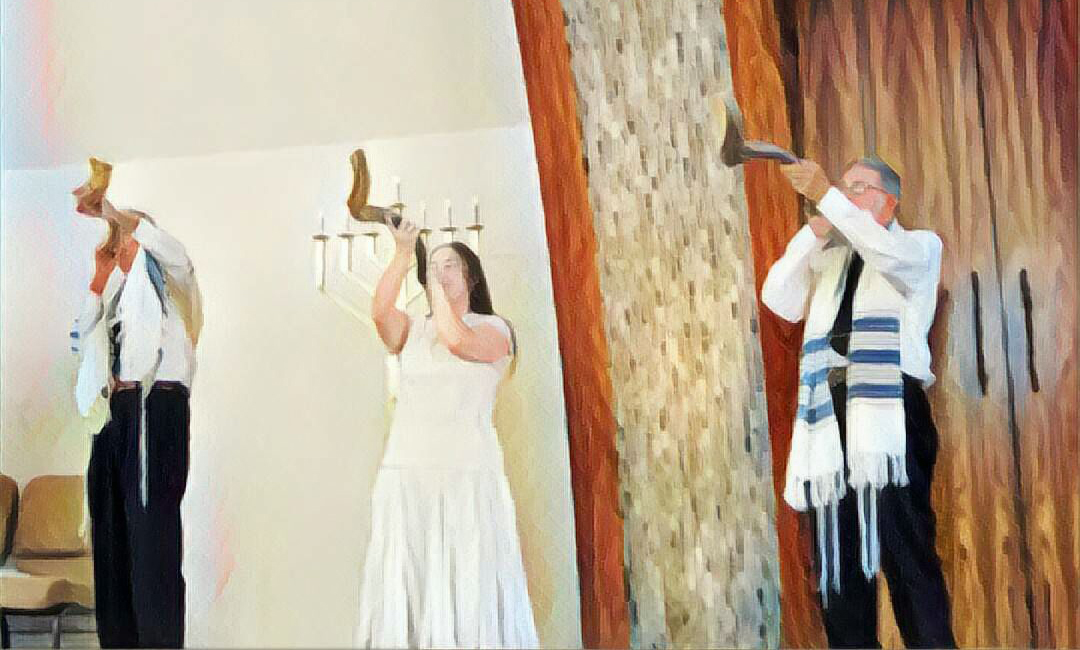 Rosh Hashanah
Join us at Beth Israel to welcome the New Year and celebrate the Feast of Trumpets. Let the sound of the shofars proclaim liberty and new beginnings for you this coming year.
Erev Rosh Hashanah | Sunday, September 29 at 7:30pm
Yom Rosh Hashanah | Monday, September 30 at 10:30am
Oneg with Holiday Challah and Apples |
Immediately following each Rosh Hashanah service.
Tashlich | Monday, September 30 Immediately following Oneg, at our lake. Celebrate the New Year in commemoration of Micah 7:19, by casting off ("tashlich") your sins of the passing year. Join us at our lake to cast your leavened bread (a symbol of our sins) upon the waters.
Yom Kippur
Join us for the Kol Nidre service as we listen to the melody of "Kol Nidre" (All Vows) and begin this solemn and wonder-filled day of fasting, repentance and forgiveness leading into Yom Kippur in the morning, followed by Yizkor (Memorial) service. That evening we will gather again for Neelah (Closing) service to end the fast.
Kol Nidre | Tuesday, October 8 at 7:30pm
Yom Kippur | Wednesday, October 9 at 10:30am
Yizkor (Memorial) | Wednesday, October 9 at 1pm
Neelah (Closing) | Wednesday, October 9 at 6pm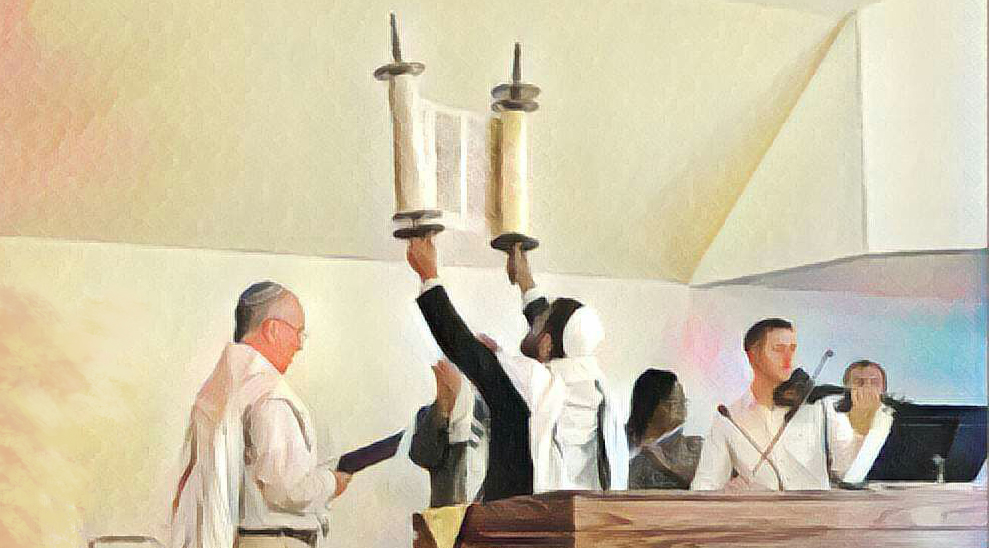 Sukkot
The Torah directs us on the fifteenth of the Jewish month of Tishri that we are to build and dwell in the Sukkah (or Booth) to remember how the Israelites lived in booths when they came out of Egypt. It's also a time to remember how the Lord provided for them all throughout their wilderness journey, and to celebrate God's provision in our lives. As Messianic Jews, we remeber how the Lord came down to dwell with us both in the wilderness, and also through Messiah Yeshua, who dwells in us.
While we build Sukkah at home with our families, we also build one at Beth Israel and celebrate Sukkot with two special services. The first is on Erev Shabbat during Sukkot where we have out Shabbat service outside under the Sukkah in the evening. Then, the following day we have a Sukkot service under the Sukkah followed by a picnic with food and fellowship. This service includes hanging fruit and vegetables from the Sukkah, a time of prayer and pouring water to wash hands, and also music and dancing.
Sukkot Evening Service | Friday, October 18 at 7:30pm
Sukkot Service and Picnic | Saturday, October 19 at 10:30am. Shabbat Service followed by Picnic at the Sukkah.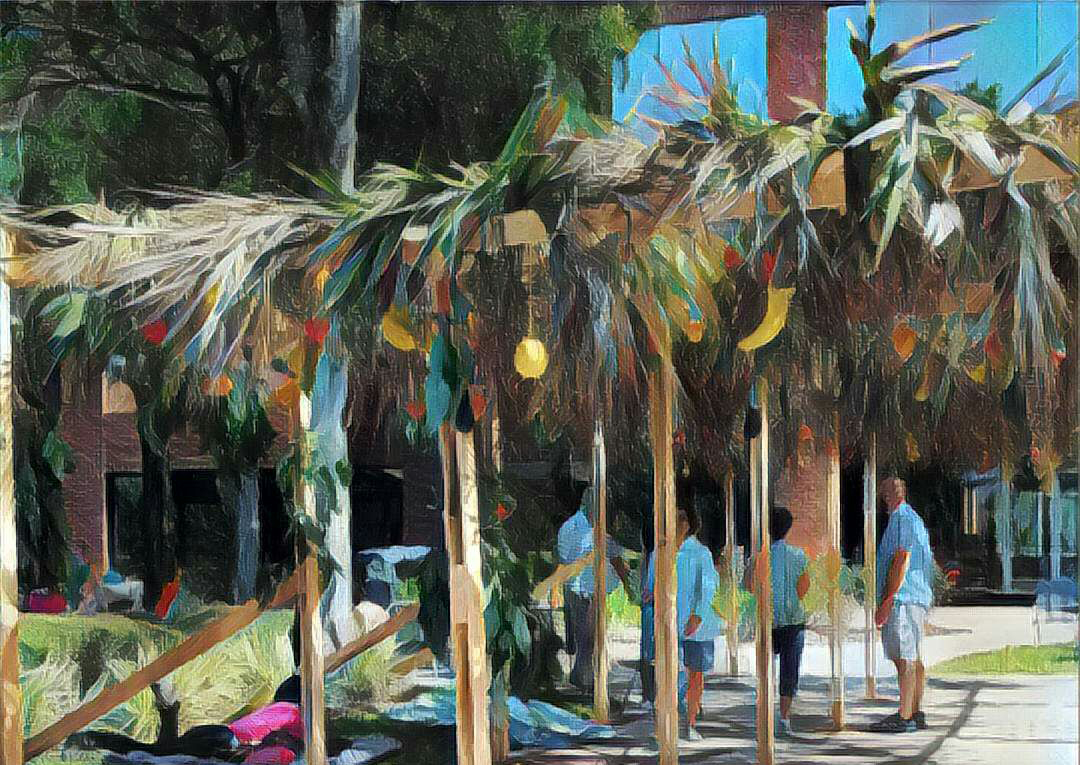 If you plan to attend the Sukkot Picnic on Oct 19, please register and make a donation of any amount. If you can only donate a little, that's ok. Or, if you can donate more to help provide for others, that's great too. Your donations help offset picnic costs while also making it possible for more of our Beth Israel family to participate.
Your donation RSVP acts like your "ticket" to the picnic. By filling out the RSVP information and making a donation, we know who plans to come so that we can adequately prepare. The deadline to RSVP is Oct 16. Thank you!
Donate Via GivingFire
Make a one-time donation or
create a GivingFire
account to donate. Choose the "Sukkot" RSVP Donation" fund.
Donate Via Paypal
Login with your Paypal account or choose "Donate with a card" if you don't have an account.
Simchat Torah
This holiday celebrates and marks the end of the annual reading cycle of Torah, and begins the new cycle for the new year!
Our Simchat Torah service includes a once a year opportunity to carry the Torah and Haftarah scrolls around the synagogue for yourself, as well as a hands on time to roll back the Torah Scroll to the beginning, to portion B'reshit (Genesis 1:1).
Simchat Torah Service | Saturday, October 26 at 10:30am